Feel right at home with us.
Personalized Care is the Root of What We Do
No one wants to be just a name on a chart in a doctor's office. For us, the best ObGyn care means making you feel right at home, no matter the reason for your visit. Compassion and comfort are our top priority as we get to the heart of your women's health goals. From your well-woman visit and birth control to care throughout your pregnancy journey and menopause, we're here for you.
Get to Know Our Branches

96.4%
Average patient satisfaction rating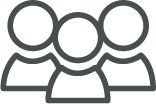 120+
Providers

17
Locations

8
Member Branches
Provider Spotlight
Chelsea W. Crum, MD, FACOG
Scottsdale
Dr. Crum has lived in Arizona for over 30 years and has been practicing ObGyn in Scottsdale since 2006. She specializes in family-centered obstetrics and gynecology and enjoys taking care of women in all phases of their lives. She is married to an airline pilot and has two children. Dr. Crum cherishes spending time with […]
Learn More
Advancing Care for Women across Arizona
We're nearly 100 providers strong and growing, but what does that mean for you? The size of our organization helps us tap into the latest services and technologies—and to find efficiencies in how we advance the quality, standards, and accessibility of care for women in the Phoenix metropolitan area. The longstanding collegial atmosphere between our providers allows regular sharing of ideas and advancements, so that we can deliver the best, most consistent women's healthcare experience available. Ask our patients. We go above and beyond for you so you can live your healthiest life possible.